our story
Re-Present Media began over henna hair sessions between Sabereh Kashi and Jennifer Crystal Chien. Our name was created by Ina Adele Ray.
In ancient Persian, African, Indian, and Chinese cultures, women used the henna plant for body art and hair dying. In some places, women would gather in bath houses and share stories and ideas while using henna to dye each others' hair.
This practice continues today, from which Re-Present Media was born.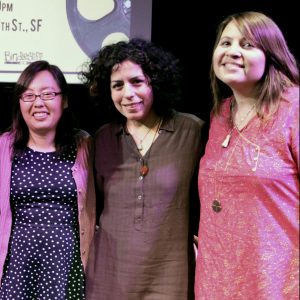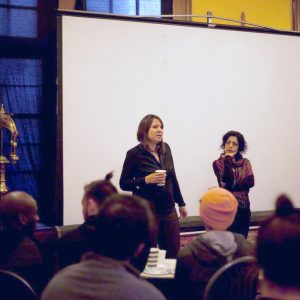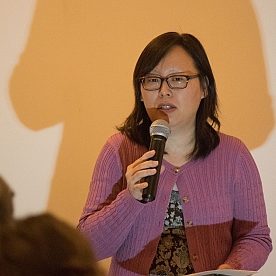 We launched our work with a filmmaker screening and panel discussion at the 2017 United States of Asian America Festival presented by the Asian Pacific Islander Cultural Center.
For the first two years, Jennifer Crystal Chien and Sabereh Kashi served as Co-Directors. In February 2019, Sabereh left Re-Present Media with Jennifer continuing as the Director.
Our purpose
Our purpose is to humanize media representations of underrepresented communities through a focus on personal stories from those communities in documentary film and nonfiction media.
By underrepresented, we include those from diverse racial/ethnic, religious, LGBTQ+, youth/senior, rural, and other backgrounds who are not often represented in mainstream media in the ways we see ourselves.
Personal stories are those focused on the lives of individuals, families, and communities. Although social issues may intersect with their lives, these stories are not primarily social issue narratives.
We are empowered when we tell our own stories in a deeply authentic way.
our Approach
We value personal stories that are grounded in our communities and express shared human experiences.
We promote work by media makers from underrepresented communities with perspectives and subject matters that they themselves identify as important, relevant, and timely versus those identified as important by outsiders.
We create and connect to new ways to distribute documentary film and nonfiction media to wider American audiences.
We support community-building through place-based programming.
We foster dialogue in the industry to create new opportunities for personal storytelling.