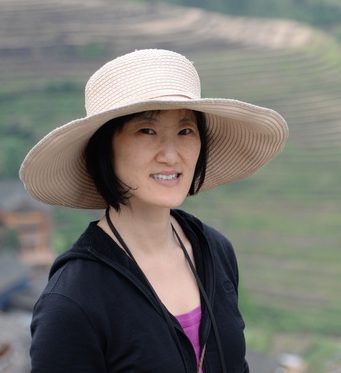 In 2015, I sat down in a hot, sunny cottage in Cebu, Philippines with "Sara" for my first interview with a survivor of sex trafficking for my documentary film, The Long Rescue. Even though she barely knew me, Sara poured out her story, including experiences she hadn't yet shared with her family. I quickly realized that she was entrusting me with a precious, fragile gift, and that by sitting down with her, my first duty was to protect her. Even if that meant that in the end, my film might never be released.
In light of the current conversation regarding consent for survivors of sexual trauma, I want to share what I have learned. It is an issue I have devoted a great deal of concern, energy and sleepless nights to. I have been filming eight sex trafficking survivors since that first shoot six years ago. But by no means do I claim that my approach is comprehensive or that I am an expert. In fact, in spite of the efforts that I've detailed here, I know there is much more I can do. So at the end, I'll share some of my thoughts on how I, and the industry, can improve.
When I started working in documentary and nonfiction television, my training had been focused on getting the footage – on producing. Consent was a necessary but tiresome chore that involved passing around release forms and hoping no one objected. But I knew when I embarked on a documentary about teen sex trafficking survivors in the Philippines, seeking informed consent would be a very different thing. I was working with minors who had experienced the most brutal forms of violation. My foremost concern was that my film did not leave any survivor feeling reexploited. But I didn't fully grasp the layers of cultural, psychological, and interpersonal nuances that complicate the very concept of consent.
I met the girls when they were living in an aftercare facility called My Refuge House (MRH). MRH's staff understood that one of the central pillars of healing for survivors is the restoration of personal agency. So before I arrived, they encouraged each girl to decide if she wanted to participate in the film. They gave the girls a month to consider it, and then asked them to write a short paper with their reasoning. (Two residents were eleven and deemed too young to make this decision.) The others, age fifteen and up, all decided to participate. MRH then had the girls create rules for the film crew. We were not to film the girls asleep, in the bathroom, or in any state of undress. We were to ask permission to film.
I was glad that the girls had given this process so much thought. But even then, I felt cautious. I wanted the girls to truly understand what it means to be filmed. So I held participatory video workshops to demystify the process. In the morning, I would film the girls' school and activities, and in the afternoon, they would learn to use the cameras, microphones, and tripods that I had brought for them through group games and activities. On a second trip, they learned to edit. I donated the camera and editing gear so that the girls could use it as they wished when I was gone. (To be honest, though everyone had a great time, I don't know if this process ultimately helped inform the girls' decisions on participation. It definitely made them more comfortable with me, the gear, and hopefully, ultimately with telling me "no.")
I also created a further opt-in for the girls, telling them, "if you want to tell me your story, please come and tell me." That was all. I didn't approach any individual girl to make an interview request. Sara was the first girl to volunteer.
Throughout Sara's first interview (and all the interviews that followed), I made it clear that the girls didn't have to answer any question they didn't feel comfortable with. I kept my questions general at first, giving each girl control of the direction, depth and detail of the conversation. I found that many girls were eager to share their stories, and the thought of sharing with the wider world and having an impact on other survivors like themselves was their motivation.
My goal was to observe the healing process over time. So I returned to the Philippines five more times from 2016 to 2019. With MRH and the girls' lawyers, we developed several additional guidelines:
Until the girls were no longer minors (and usually after they turned 20 and no longer lived in the shelter), I did not make filming requests directly to the girls. A social worker would act as an intermediary so that the girls would not need to say no to my face, something they may have found difficult. On my second trip, one of the seven girls I'd initially interviewed withdrew.
I won't release the film publicly until after each girl turns 18. (They all have, now.)
Some of the girls are testifying against their traffickers or customers. I agreed not to release the film until all court cases are resolved.
I will not show any identifying images of the girls or use their real names before the film's release.
I will not release the film in the Philippines. (Given the current state of pirating, I no longer believe it is possible to make this guarantee. Several girls have now said they would be okay with a Philippines release, but the topic requires a great deal more discussion).
The girls will be able to review rough cuts of the film.
The girls can withdraw from the film until picture lock.
What I've learned is that consent is a conversation, an ongoing process. As the years go by and the girls grow up, we check in. We discuss what they're comfortable with, how they would feel if their neighbors saw the film, and how their feelings may have changed. I've shown them fundraising reels and asked for permission to show their faces to potential funders.
I have also learned just how much our substantial power disparity creates its own kind of pressure. I am shown deference throughout the Philippines as an American, but add in the relative wealth displayed by my video gear and international travel, plus many of the girls' inherent eagerness to please, and it may be very difficult for a girl to say no. I am still learning more ways to be more transparent, let my protagonists be part of the creative process, and to make sure that they are prepared for the film's release. And I know that means, after a 6 year (and counting) process, that I may end up without a film to show the world, if that is what is best for the safety, mental health, and empowerment of the girls.
This is antithetical to the operating principles of most producers and our mandate to produce. I have been told by many helpful people not to mention my process to potential funders because it will scare them away. Who wants to back a horse that may end up sidelining itself? But I believe I'm simply doing what is required by the situation. I certainly don't hold myself up as a paragon of the consent process. But, when I consider the value of the gift that has been given to me, I know it's the only ethical way for me to handle it.
These questions of consent are only part of the larger question: what, if anything, do we owe vulnerable, traumatized, impoverished people who share their stories with us, sometimes at great personal risk? Old-school journalism demands that no compensation be given, because that could be construed as coercion as well. But when filmmakers and journalists have substantially more power and resources than their protagonists and can be seen in some way profiting from their narrative (even if not financially), it can also be seen as unethical not to provide some kind of material relief. (Some filmmakers set up funds for their film's participants after release, but this can lead to its own complications as seen with the film Honeyland.)
We also need to examine the effect of this sharing of trauma on the participant's psyche and in their community. We need to talk about our responsibility, where we should draw boundaries, and if there are times when the ethical uncertainties are so great that the film should not be made.
I was deeply moved by Sabaya when I saw it – both by the courage of the women and the access of the film crew. I was very troubled to hear reports that some of the women did not consent to the final project or feel fully informed, consulted, and supported. Now, with the filmmakers and some of the film's participants denying these claims, it's impossible for me as a bystander to know what really happened in the field. I don't wish to stand in judgment of them, but rather, I hope that we can take this as an opportunity to dig deeper into these difficult questions and push for a different approach that centers the relationship with the participants rather than the drive to produce.
Unlike me, Sabaya's filmmakers had funders and institutions who were expecting a film to come out of their investment. We need to take a harder look as an industry at the expectations we have for filmmakers who are working in conflict zones or who are filming deeply traumatized people. We need to continue to develop and publicize best practices for consent in these areas. (The guidelines Reporting on Sexual Violence in Conflict and the practices used by Maya Newell are a great place to start.) And we need to be able to walk away from a film (or turn it into a podcast or animation) if that's what's best for our participants.
Additional strategies to consider:
Facilitate conversations between previous film protagonists and people who are considering the journey. Ideally, these would be frank conversations that happen without the filmmakers present.
Training in trauma-informed approaches for filmmakers and journalists working with vulnerable protagonists.
The creation of sunset clauses, so that after a set number of years on the market, filmmakers must seek consent to continue distribution of the film.
Inclusion of survivors on a film's production team or advisory board.
I have been learning on the job and have often felt like I was struggling alone with these issues. I welcome this moment to broaden this discussion. I hope it brings about a higher standard of care for the people that we film.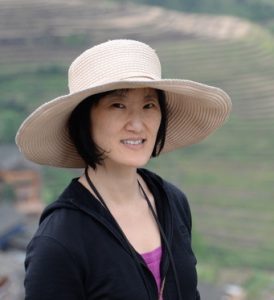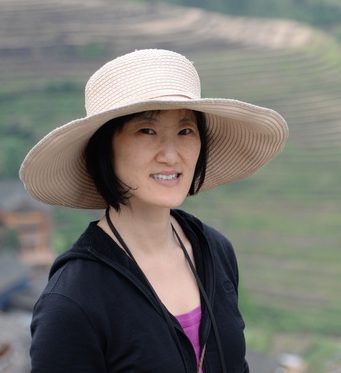 Jennifer Huang
As a Chinese American child growing up in Kansas, Jennifer was bullied relentlessly. This foundational experience led to her lifelong commitment to justice, especially for women and children. Her work has brought her to unexpected places: scrubbing for a kidney transplant at the Mayo Clinic, leaping from a crashing snowmobile in Aspen, and being detained in a shipping container in Papua New Guinea. She is making her directorial debut with the recent release of a documentary short about a labor trafficking survivor, This Adventure Called California, and is in post production on a feature-length documentary about teen sex trafficking survivors in the Philippines, The Long Rescue.