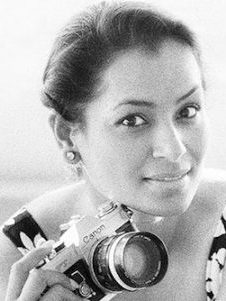 A.K. is an internationally-published photographer and filmmaker specializing in fine art portraiture, commercial and documentary work. After earning degrees from Columbia University and UC Berkeley, ‍‍‍A.K. exited a career in finance to make original content that ranges from short web documentaries to brand films and promotional pieces for local startups and nonprofits. Currently, she is in production for her first feature documentary, Sign My Name to Freedom, about the lost music of 97-year-old Betty Reid Soskin and in post-production for two short cultural documentaries focused on an Interracial-Sikh couple and the Dragon Boat Festival in Oakland. She is also the founder of CURREcreative studio and CinemaButterfly films. She speaks English, Punjabi and Hindi.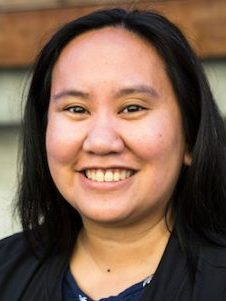 Corinne is originally from New York City. She is a Filipina American independent media maker and educator based in the Bay Area who is dedicated to using media as a vehicle for social change and empowerment for those on the periphery of mainstream media. Corinne received her B.A. in Communication Media and Media Management from SUNY New Paltz and her graduate certificate in Documentary Studies from The New School. Her latest work, Why We Rise (co-directed by Brian Redondo), focuses on 3 brave youth of color who reveal what it's like growing up without having legal immigration status. The film received the Loni Ding Award for Social Issue Documentary at CAAMFest 2014. Her first documentary short, Excuse My Gangsta Ways (2009), about a former Asian American female gang member, has been screened at a few Asian American focused film festivals nationally. Corinne has contributed to two books: Empire of Funk: Hip Hop and Representation in Filipina/O America (2013) and Filipinos in New York City (2015). She was an adjunct lecturer at The City College of New York and has worked with organizations such as Tribeca Film Institute, Third World Newsreel, Global Action Project, Maysles Documentary Center, and Reel Stories. When she's not mentoring youth, Corinne loves hiking, playing basketball, re-listening to 90s hip hop, collecting designer toys, and watching mainstream and obscure independent films.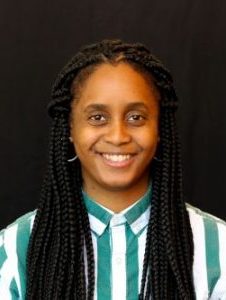 Jay is is a queer, African American filmmaker, 3rd generation photographer, creative, and educator born and raised in Oakland, California. They received their B.A. in Psychology from Loyola Marymount University and later received training at Berkeley City College where they gained experience as a producer, director, cinematographer, writer, sound recordist, production assistant, and editor thanks to a number of collaborative filmmaking opportunities they participated in. Their short films, which primarily focus on healing, self care, and empowerment, have been featured in national and international film festivals including the Queer Women of Color Film Festival, Wicked Queer Boston LGBT Film Festival, Wotever DIY Film Festival, Brixton Reel Film Festival, and ClexaCon Film Festival. Jay is currently the Youth Programs Manager at Bay Area Video Coalition (BAVC) where they create opportunities for underserved youth in the Bay Area to learn about video production, music production, animation, game code design, and gain valuable skills to ready themselves for the professional media industry. Since starting at BAVC, they have been able to combine their passions – filmmaking, art, youth empowerment, education, and business – into fulfilling work. Jay hopes to continue to support a legacy of voice and representation for people of color through storytelling in all forms.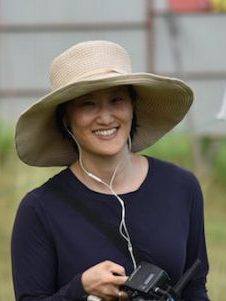 Jennifer is committed to creating media projects that further insight into misunderstood issues and advance social justice. As the culmination of seventeen years of experience in documentary and television production, she is currently directing The Long Rescue, her first feature documentary following the recovery process of teen sex trafficking survivors in the Philippines. She is also working on the public engagement campaign for Free For All, about the history, spirit and challenges of America's public library. Previously, Jennifer co-produced From Baghdad to the Bay (2018), following an Iraqi refugee's entry into life as an out gay man and a chef, and Standing on Sacred Ground (2013), a series about indigenous people fighting to protect their sacred sites around the world. An avid home cook, Jennifer enjoyed associate producing Jacques Pépin: The Art of Craft (2017), a PBS American Masters broadcast about the legendary chef. At JAK Doc (a department of Lucasfilm) she wrote and produced Harlem's Hellfighters: Black Soldiers of World War I (2007) and associate-produced nine other films with topics including Gertrude Bell, Jan Smuts, Dracula, Tin Pan Alley and the Congo. Additionally, Jennifer has worked as a writer, field producer and associate producer on independent films and productions for PBS, Anonymous Content, the Travel Channel, HGTV, TNT and AZN TV. In 2010, she helped develop an augmented reality concept for the Sacred Land Film Project at BAVC's Producers Institute and in 2013 was a BAVC MediaMaker fellow with From Baghdad to the Bay. Jennifer graduated from UC Berkeley with a BA in Social Welfare and Ethnography through Cinema.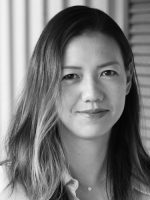 Jenn is a writer and film producer who focuses on underrepresented stories. She has engaged in gender-balancing work in the academic, nonprofit, and film worlds. In academia, she received funding from The Asia Institute and Social Science Research Council for her ethnographic research on migrant women in China and Silicon Valley. Her films include the award-winning LGBTQ+ short documentary, Faithful (2017); Long Haul (2018), another award-winning story of reconciliation between a son and his gay dad; Jane and Emma (2018), a narrative feature that earned a ReFrame stamp as a gender-balanced film; and Bomberos (2019), a hybrid documentary on young firefighters set in Nicaragua currently in post-production.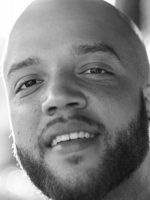 Jeremy is inspired by his experiences in community activism and his passion for storytelling to break into the filmmaking arena. From working with the Department of Education to ensure equal access and opportunity for queer students at educational institutions in Florida to growing cannabis in the California hills, Jeremy has a unique perspective and has proven himself to be a visionary leader. Focusing his efforts towards film, Jeremy is working towards empowering communities through diverse storytelling driving social change.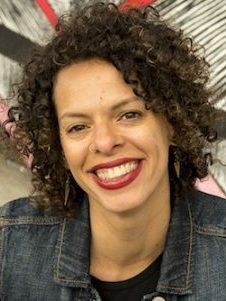 Jessica is an Emmy® nominated Oakland-based filmmaker with a passion for creating powerful and engaging visual content. With roots established in documentary filmmaking, but branches that extend to corporate content, video installations, and the technology sector, she enjoys applying her creative toolkit to educate with storytelling. She is a graduate of Northwestern University and George Washington University's Institute for Documentary Filmmaking. She was the 2011 George Stoney Fellow at Working Films and a 2013 BAVC Mediamaker Fellow. She has guest lectured on the documentary process at San Francisco State, Laney College, and San Francisco City College. In 2016, she received an Emmy® nomination for Women Dancers Redefine Oakland's Street Dancing Scene, published on KQED Arts.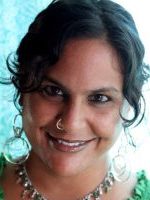 Kirthi is a filmmaker and sacred activist who believes that ordinary people ripple extraordinary change. As founder and lead filmmaker at Cinemagical Media, Kirthi works with nonprofits, artists, entrepreneurs and companies to create films and craft artistic social justice campaigns with bravery, courage and heart that bring messages alive and inspire social change. Kirthi's work has featured cultural visionaries and global campaigns such as Eve Ensler, Tara Sophia Mohr, Sisters of Perpetual Indulgence, One Billion Rising and V-Day. Kirthi has also created a series of documentary films that fluidly straddles genres, occupying a fertile landscape of cultural poetics, experimentalism, documentary and hybrid narrative. Tactile and dreamlike, these films explore storytelling, desire, spirituality and cultural identities and have been showcased nationwide at festivals such as CAAMFest, South Asian International Film Festival, Frameline and Madcat. Kirthi has also had solo shows at Yerba Buena Center for the Arts and Artists' Television Access. In addition to filmmaking, Kirthi offers coaching, experiential workshops, talks and meditations that help people connect with their inner wisdom, foster loving presence and awaken wonder. Kirthi has an MFA from the University of California, San Diego and BA from the University of California, Berkeley.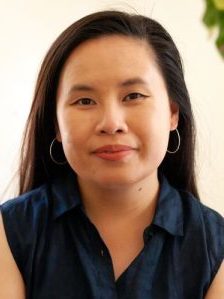 Lucy is a queer, 2nd generation Mien American filmmaker from Oakland, California. She is the second oldest of five children raised by Mien parents who are refugees of the United State's Secret War in Laos. Growing up, her maternal grandmother often told stories by the fireplace. She told stories of homelands that no longer exist, ancestors who reside in the afterlife, and spirits that roam monsoon forests and inner-city streets. Grandmother instilled the belief that the preservation of personal histories through storytelling are just as legitimate as those written in books. Planted was a seed of unwavering curiosity to deeply understand the experiences of transnational, marginalized, and stateless communities. It is this deep desire to be understood and valued as human that Lucy has embarked on her journey as a filmmaker. Coming out and coming into her own identities, she continues to explore living life beyond the margins. Through film, Lucy hopes to connect people across differences.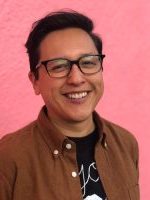 Nat a queer and mixed-race documentary filmmaker based in Oakland, CA. They are currently working as a Producer on outreach and distribution for the feature-length documentary Elephant Path / Njaia Njoku. They have worked as an Associate Producer on numerous documentary projects that have aired on PBS, CCTV (China), CuriosityStream and History Channel. They most recently worked as an Associate Producer for the curated documentary series America ReFramed on the WORLD Channel. Nat has also directed short documentaries of their own around LGBTQ+ and POC stories, including Giving Voice (2014) and The Edges of Healthcare (2014). They are committed to lifting up stories about their own communities and approaching filmmaking as a collaborative process – to meet the needs of the people being filmed and create stories that can be used to build power. Nat holds a MFA degree in Social Documentary Film from the School of Visual Arts.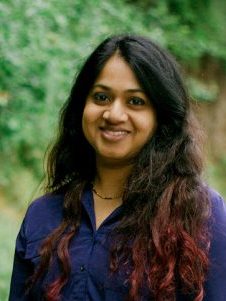 Pallavi is an Oakland-based documentary filmmaker and storyteller with a passion for amplifying social justice issues by focusing on personal stories about people and communities. She is a Berkeley J-School documentary grad, and her thesis documentary, Escaping Agra, won multiple awards and screened in festivals across the world. Her career has seen her reporting for a community newspaper in Silicon Valley, videotaping product users at a New York City ad agency, and producing short-form educational documentaries about a transformational high school approach that makes education accessible for all students. She is an active member of Brown Girls Doc Mafia, Collective of Documentary Women Cinematographers, and Moms-in-Film. Pallavi currently directs, produces, shoots and edits her own documentary projects as well as for clients in the SF Bay Area and beyond.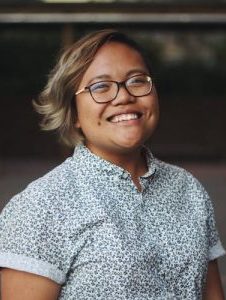 teo is an youth organizer, creative storyteller, and community healer. they identify as a plant parent, octavia butler enthusiast, lover of all things fluffy & squishable (e.g. dogs & plushies), and long-time admirer of food (especially foods that are vegetarian friendly, spicy, southeast asian, and/or from QT/POC/family-owned restaurants). teo loves thinking, dreaming, and talking about ancestry & lineage, ethnic studies, music, poetry & writing, and community-based film & art-making. rooted in personal hxstory and social movement legacies, teo believes in the power of grassroots organizing, coalition-building, and building cultural power through art and visual communications to uplift the voices of queer and trans people of color, communities impacted by systems of incarceration and deportation, low-income & working-class communities, and youth of color fighting to build liberatory futures grounded in healing. teo holds a B.A. in Asian American Studies, Sociology, and Public Policy from Pomona College.