Re-Take Oakland is a two-year public education and filmmaker mentoring program. Documentary filmmakers of color work with community advocates to create short personal films featuring stories of individuals, families, and communities in Oakland.
We offer master classes, film screenings with private filmmaker talks, and mentoring with award-winning documentary filmmakers. Modest stipends are available to filmmakers for production costs.
The program focuses on mentoring emerging filmmakers of color living in the San Francisco Bay Area who have completed one or more documentary films but have not been featured in national public television or top tier film festivals.
Priority is given to Oakland residents and/or filmmakers who are Asian American (South, East, Southeast, and West Asian/Middle Eastern), mixed race, and LGBTQ+ people of color.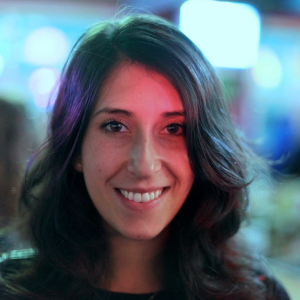 Rita Baghdadi
Rita Baghdadi is an Emmy award winning Moroccan-American filmmaker based in Los Angeles whose work has screened in top festivals worldwide. Rita has made a name for herself as a strong vérité storyteller with the ability to gain trust and capture beauty in the moments unfolding in real time.
Her documentary City Rising (2017) was awarded three Emmy awards including Best Social Issue Film. Her feature documentary My Country No More (2018) won Best Feature at the Big Sky Documentary Film Festival and was picked up for broadcast by PBS' Independent Lens.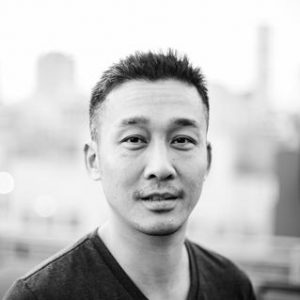 Kenneth Eng
Kenneth Eng is a Chinese-American director, editor and executive producer based in Los Angeles. He was awarded a Guggenheim Fellowship to support My Life in China (2014), which broadcast on PBS' America Reframed.
His other films include Kokoyakyu: High School Baseball (2006), which appeared on PBS' POV and continues to play in Japan on NHK-TV, Take Me to the River (2004), and Scratching Windows (1998), which broadcast as part of the series REEL NY on WNET – NY PBS. Ken edited Tested (2015) for director Curtis Chin and is currently developing projects on post-genocide reconciliation in Rwanda and the rise of baseball in China.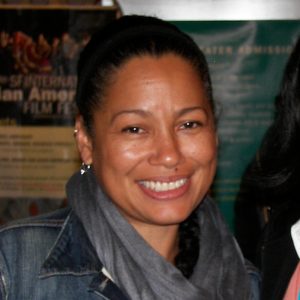 Selina Lewis-Davidson
Selina Lewis-Davidson is an African-American producer who has worked on more than a dozen nationally broadcast documentaries, including two Emmy-nominated films with director Macky Alston: Hard Road Home (2007), which broadcast on PBS' Independent Lens, and Family Name (1997), which won the Freedom of Expression Award at the Sundance Film Festival and broadcast on PBS' POV.
She also produced Occupation: Dreamland (2005), directed by Garrett Scott and Ian Olds, which won the Independent Spirit Truer than Fiction award and aired on the Sundance Channel. She co-founded GreenHouse Pictures with Producer Nancy Roth in 2003, which is based in Northern California and New York City.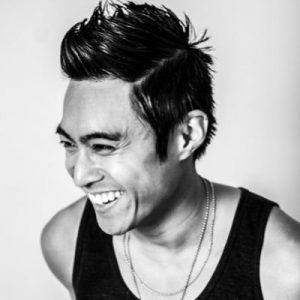 PJ Raval
PJ Raval is a queer, first-generation Filipino American whose work explores the overlooked subcultures and identities within the already marginalized LGBTQ+ community. PJ was named one of Out Magazine's "OUT 100" and IndieWIRE's "25 LGBT Filmmakers on the Rise 2019."
PJ's latest film Call Her Ganda (2018) premiered at Tribeca Film Festival. The Hollywood Reporter hailed the film "as suspenseful as it is moving." His work has been supported by the Guggenheim Foundation, Bertha Foundation, Arcus Foundation, Sundance, Center for Asian American Media, Tribeca Film Institute, Firelight Media, PBS, and the Ford Foundation
PJ is member of the Producers Guild of America and the Academy of Motion Picture Arts & Sciences.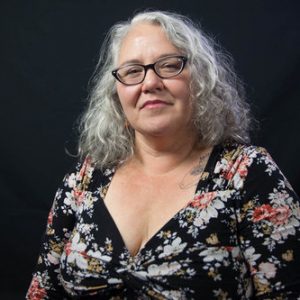 Dawn Valadez
Dawn Valadez is a queer Xicanx filmmaker, activist, resource wrangler, and impact strategist in Berkeley, California. She is the producer and co-director of The Pushouts (2018) with Director Katie Galloway which will be broadcast on PBS in 2019. Her award-winning feature documentary with Kristy Guevara-Flanagan, Going on 13 (2008), premiered at Tribeca Film Festival. She is currently working on her next feature documentary, Teacher Like Me.
Her films have been funded by the Corporation for Public Broadcasting, Latino Public Broadcasting, California Humanities, Ford Foundation/Just Films, Sundance Institute / Skoll Foundation Stories of Change, Berkeley Film Foundation, and Chicken & Egg Pictures.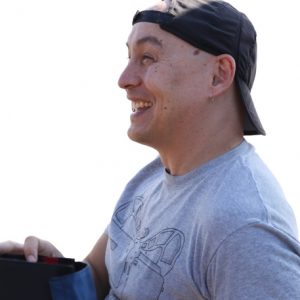 Chihiro Wimbush
Chihiro Wimbush is a biracial filmmaker based in Richmond, California. He co-directed and shot the Emmy-nominated Dogtown Redemption (2015) which was broadcast on PBS' Independent Lens.
Chihiro also edited the award-winning feature documentary films Changing Season: On the Masumoto Family Farm (2015), which broadcast on PBS nationally, and Defender (2017) about the San Francisco Public Defender's Office. He is currently co-directing and editing the sequel to Defender, Ricochet.
Before focusing on filmmaking, Chihiro was a musician, DJ, as well as radio host and producer. With his wife Meena Srinivasan, he creates mindful media and education content via their nonprofit organization, A Lens Inside.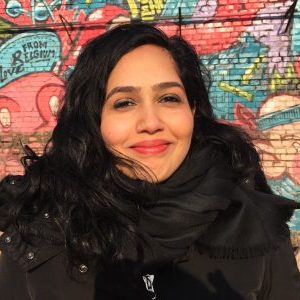 Nausheen Dadabhoy
Nausheen Dadabhoy is a Pakistani-American director and cinematographer from Southern California. She received her MFA in Cinematography from the American Film Institute.
Nausheen has lensed a number of narrative and documentary films, including J'adore Nawal (2018) for HBO Documentaries which premiered at Sundance; La Femme et le TGV (2016), a live action short Oscar nominee; War to be Her (2016) which aired on POV, and The Ground Beneath Their Feet (2014), her directorial debut which premiered at IDFA. Nausheen has broken boundaries to become the only female cinematographer in Pakistan.