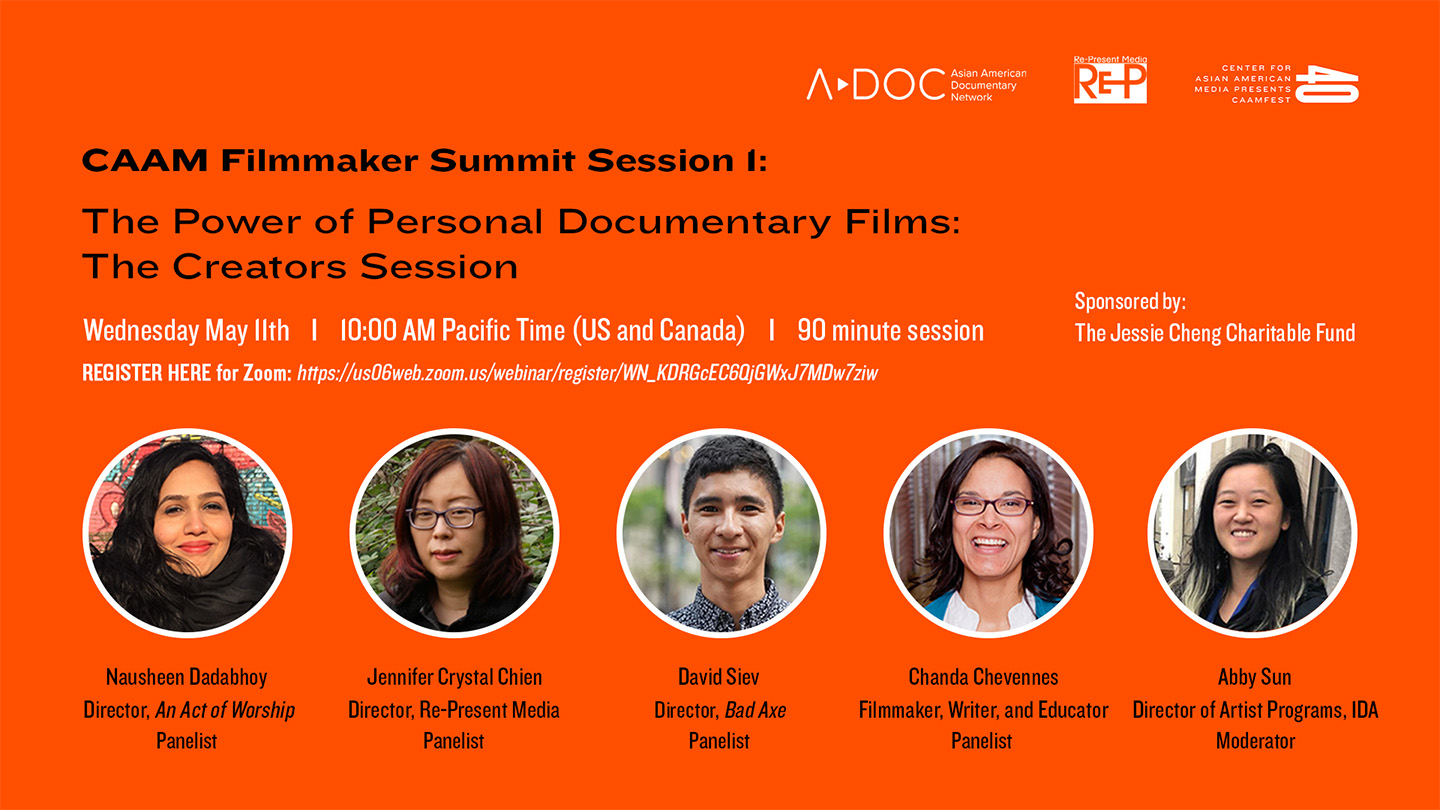 Join us for a filmmakers' case study for The Power of Personal Documentary Films!
Presented at the CAAM Filmmaker Summit with A-DOC
In this 90 minute presentation and interactive dialogue, IDA's Director of Artist Development Abby Sun will moderate a presentation and discussion with Chanda Chevannes, Jennifer Crystal Chien, Nausheen Dadabhoy, a Muslim-American filmmaker and mixed race Asian American filmmaker David Siev regarding highlights of their work as it relates to RPM's field surveys on personal storytelling and their films – An Act of Worship and Bad Axe. We will also discuss the unique challenges Asian Americans and/or Muslim Americans and other BIPOC face when making these films. After the presentation, attendees will engage in a facilitated dialogue about their own experiences, reflections, and questions.
Panelists:
Jennifer Crystal Chien, Director, Re-Present Media
Chanda Chevannes, Filmmaker, Writer, and Educator
Nausheen Dadabhoy, Director, An Act of Worship
David Siev, Director, Bad Axe
Moderator: Abby Sun, Director of Artist Programs, IDA